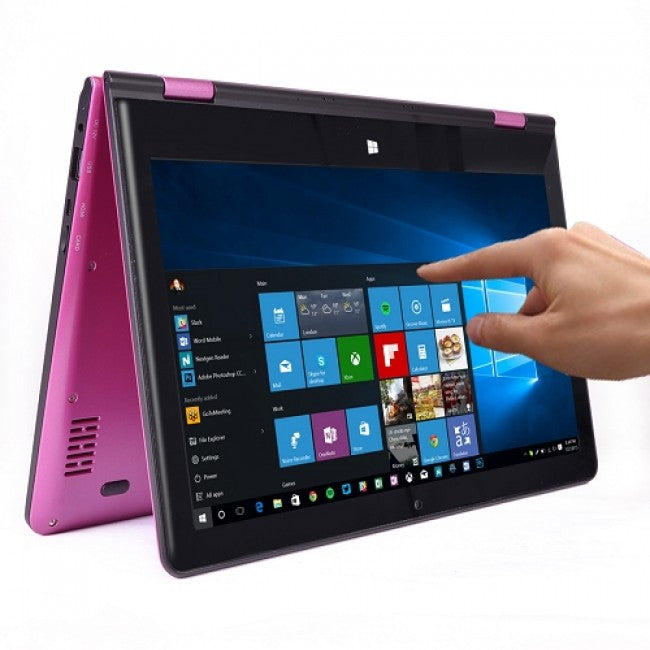 Best Affordable Laptop and Tablet Deals in 2019 by iView
With your tax refund on the way, what'll you do when you're suddenly flush with cash? Well, you can either stuff it into your savings account, or make a big (and possibly reckless) purchase that you've been eyeing on forever.
You're in luck. iView, a manufacturer based in Southern California, offers dozens of affordable laptop and tablet deals – without losing quality.
The iView Megatron boasts a 14.1″ touchscreen, 360 turning capability, Windows 10, 2GB of DDR3 RAM, 32GB of storage, Wifi, Bluetooth, Dual Camera, and more – purchase at ishop.iviewus.com
There's a reason the 1070TPCII is best selling on iView's site. The 1070TPCII features 10.1 inch HD Touch Screen, 800 x 1280 IPS Resolution, Quad Core Processor, 1.2GHz, Android 6.0 Marshmallow, 1GB of RAM, 16GB of memory, and a front and back camera. Purchase on ishop.iviewus.com
The iView Maximus II is an amazing, 11.6″ Screen:11.6″ Touch Screen laptop with 360 functionality. Featuring Windows 10 Home, 2GB RAM, 32GB Storage, Front and Back Camera, Wifi, Bluetooth, and 1080 HD output. You can't beat all that for $129.99. Purchase at ishop.iviewus.com
We couldn't forget about the kids with this one. The iView Singpad is a durable 7″ kid friendly tablet that features learning apps, karaoke, and more! All for only $99. Purchase at ishop.iviewus.com
Saving the best deal for last! The iView Maximus is truly a great deal for an affordable laptop. Featuring Windows 10, 1.33 GHz, 11.6″ 360 degrees Touch Screen, 32GB Memory, 2GB DDR3, Dual Camera. Purchase at ihttps://ishop.iviewus.com/products/maximus