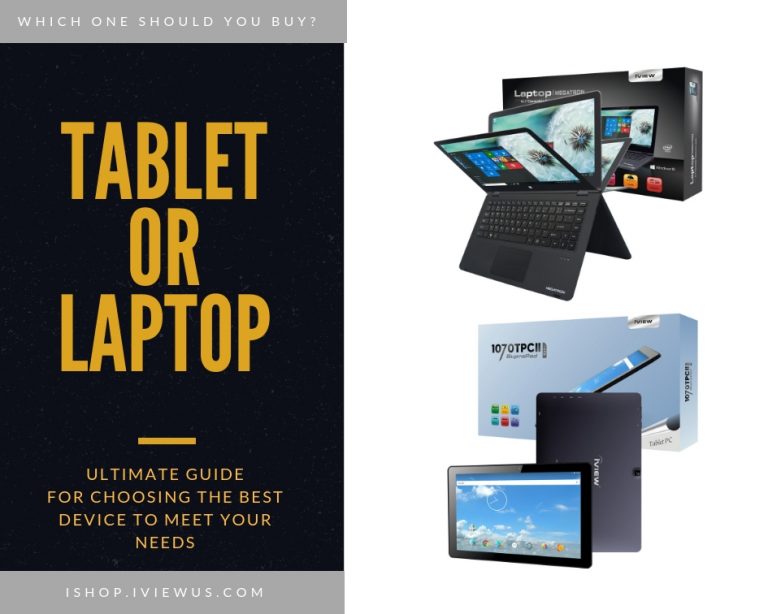 Laptop v. Tablet
At first look, a laptop may have a lot over a standard tablet PC. For one, it scores well in the performance department, and for some, this is all the reason they need. But trust us when we say that the majority of the people who have a laptop are likewise saving up for a tablet, perhaps even thinking that a tablet is a better buy. Here's why:
Convenience
Because of their thin and compact design, tablets can easily be carried around, which makes for a perfect travel buddy. But the bulkiness of a laptop also poses problems in a whole lot of scenarios outside of traveling. Reading e-Books, for example, is much more convenient. Most of us feel more comfortable reading while laying on our backs at the comforts of our bed. Games and video streaming should feel the same, and the touchscreen function only seals the deal. Whatever little things a laptop has over a tablet is far outweighed by the convenience the latter brings.
Functionality
A good tablet is pretty much a smaller, handy version of a laptop, or at least it should be. You would be surprised that there are some great tablets in the market today that offer the same "technical specifications" as a laptop. They are likewise equipped with decent to fast processors, and some even have the ability to upgrade.
Affordability
On some occasions, price is not a good barometer of any product's capabilities. Techies know this all too well because they know that there are a few products in the market that offer some decent functionality without taking much from your budget, which is just what an affordable tablet computer should be. You want to look into the ones with features that can compete with much more expensive incumbents, like Apple, Dell, HP or even Lenovo. Good tablets are good; good and affordable tablets are another thing. With such deals, it's almost like they are practically being given away.
Here's to you making a great buying decision. Well, you may want to also look into the 1760AIO as well. This is our newest 17" All-In-One Portable Desktop Computer which I might ad has great reviews on both Amazon and Youtube.