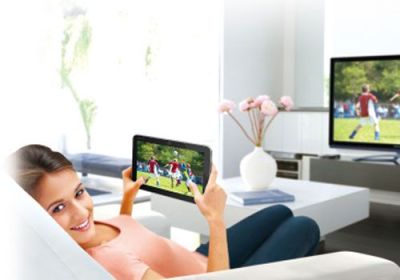 Utilize Your Tablet to the Fullest!
Just because you opted to purchase an affordable version of an Android tablet does not mean that you will have to compromise on functions or features. We have gathered a list of useful apps and accessories that will enhance your tablet's usability.
You do not have to go out and spend a ton for a version of Office for your Android tablet. You can edit, view, and review all your office documents including excel and PowerPoint using apps such as Kingsoft. You can easily save all of your documents in PDF files and share them via email or Bluetooth. Another hot must-have app is Evernote, which allows you to take personal notes from any device and sync it onto one account. You can create text, voice, or image notes and even to-do lists. They can also be easily shared easily.
Enjoy e-books on the Kindle app: You can download free and paid books using this app and double your tablet device as a customized reader. For added convenience, you can customize the font, brightness, and orientation to your liking.
Almost every Android tablet now comes equipped with GPS built inside. You can easily add a car mount and charger for added features out of your tablet.  Some of our models like the 769 TPCII have a 4G connection so you can use Google maps conveniently free. For many Wi-Fi-only tablets, there are some apps that will download and save maps for offline use when no internet access is available.
Investing in a Bluetooth wireless keyboard is also another great way to help you quickly type out emails, review documents, and type faster on a tablet. It is especially suitable for traveling because it eliminates the need to bring a notebook computer. We recommend purchasing one with a built-in stand or carrying case so that it can easily prop upright on the table.
Nowadays, the price does not reflect the features included in Android tablets. I strongly suggest shopping around and compare features and value before purchasing an Android tablet. You will want to factor in your level of use, daily tasks, career, and other needs you will want your tablet to help you with throughout the day.