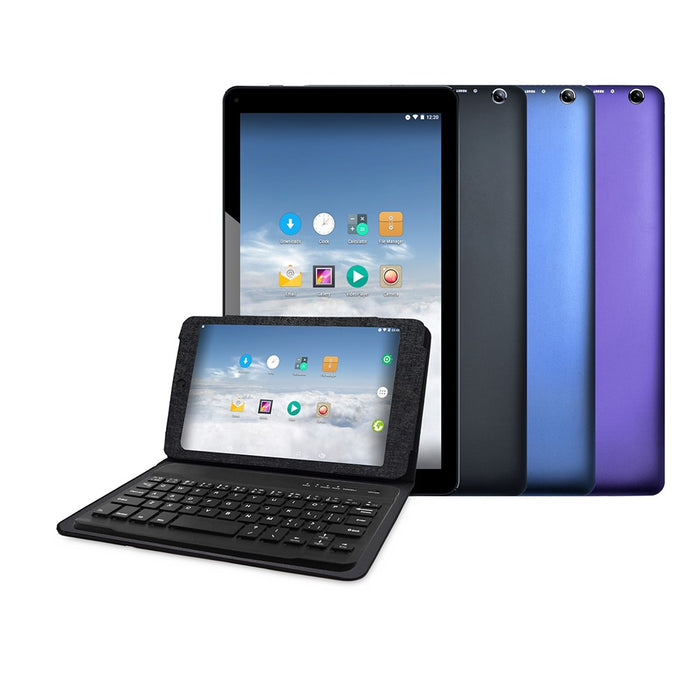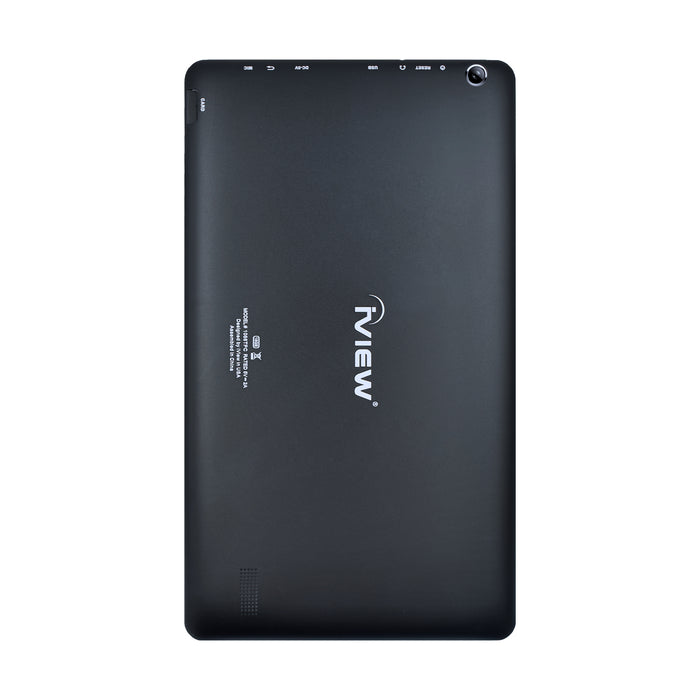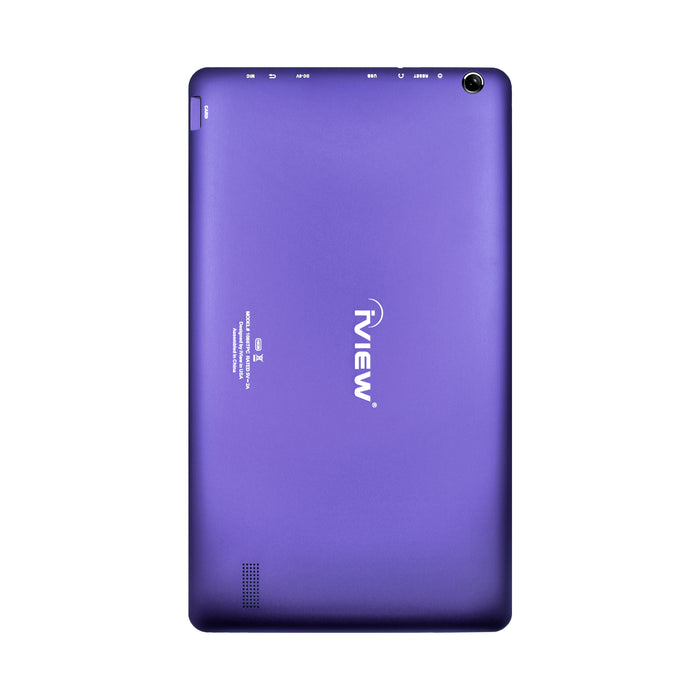 Tablet with Keyboard 1066TPC-K 10.1" Cortex A7 Quad Core 1.33GHz Android Tablet w/ Bluetooth Keyboard Case
Whether you're scrolling through social media, following the latest news, reading a best-selling e-book, watching movies on Netflix, playing your favorite music, video chatting family and more do it all with iView's 1066TPC-K. With a 10.1" inch 1024 × 600 resolution touch screen, watch videos comfortably without worrying about video quality. Powered by a Cortex A7, Quad-Core 1.33GHz, the 1066TPC-K runs efficently with its Android 6.0 Marshmallow. Save and watch movies or listen to music with 16GB of storage. The 1066TPC-K also comes with a docking keyboard to protect your tablet and is perfect for typing up documents on the go.
The SupraPad 10.1" Tablet PC
The new SupraPad 10.1" Tablet PC brings you the latest in Android technology in a brilliant 10.1" screen, giving you the performance and viewing experience you want at an affordable price. This powerful Tablet PC comes pre-installed with Android™ 6.0 Marshmallow, a superbly innovative Android™ operating system that is so easy to use and personalize. You'll experience a fast, intuitive interface, beautiful new widgets, and convenient home screen customization. Armed with a quad core Cortex A7 1.3 GHz processor, the SupraPad's performance is better than ever, and more responsive to your commands for games, videos, and multiple tasks. It's also equipped with a RAM of 1GB DDR3 and 16GB internal memory that can go up to 128GB with a Micro SD Card, giving you ample storage media files and apps so you can work and play wherever you go. This sleek and stylish tablet offers you clear and vivid, high-quality visuals through its large 10.1" display, great for watching movies or video streams on the go. With capacitive touch screen technology, the SupraPad also offers smooth and easy navigation through controls, contents, and applications. It comes with full Wi-Fi capabilities, giving you easy access to the Internet on the go, so you can stay connected with family and friends via chat, various social networking sites, emails, and so much more. Enjoy all these amazing features and more when you purchase the SupraPad 10.1" Tablet PC today!
Package contents include: one set of earphones, one adapter, one OTG cable, one USB 2.0 cable, and a user manual.
Android 6.0 Marshmallow
The SupraPad 10.1" Tablet PC is built with the widely acclaimed Android 6.0 (Marshmallow) OS, providing the newest, most advanced user interface yet. With a bold new design direction, Marshmallow boasts an animation-rich aesthetic, which Google calls "Material Design," creating a modern and fresh UI experience that will definitely surprise you. It also comes with innovative security features that offer a lot of peace of mind as well as a customizable space that gives you the ability to personalize your home screens, wallpaper, apps, storage, and more.
Stunning 10.1" Display
Enjoy a stunning and crisp 10.1" display with the SupraPad 10.1" Tablet PC, whether you're watching a movie or creating a presentation. With brilliant resolution at 1024x600, you'll experience great picture quality no matter what's on the screen. Get lost in a game or thrilling movie, surf the Web, read E-books, and even stream your favorite videos to your big screen so the entire family can enjoy.
Micro SD Card Slot and USB Port
The SupraPad 10.1" Tablet PC comes with a micro SD card slot that allows you to expand its internal memory of 16 gigabytes to 128 gigabytes. This means you have more space to download movies, games, music, apps, files, documents, and so much more, making it easier to bring your work and entertainment wherever you go. For extra storage, the Tablet PC also comes with a MICRO USB 2.0 port that allows you to connect to an external storage device, giving you have the freedom to expand the memory even further.
Dual Camera
The SupraPad 10.1" Tablet PC comes equipped with a dual camera which you can use for social networking, pictures, videos and so much more. The .3-Megapixel front camera is perfect for video calls using video messaging apps like Skype that will help connect you to friends and family all over the world, while the 2.0-Megapixel rear camera allows you to capture everyday moments with amazing clarity.