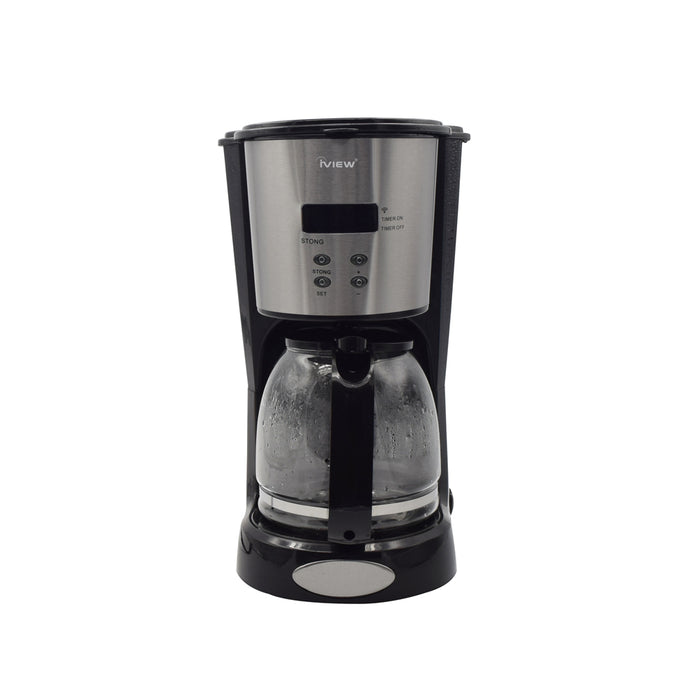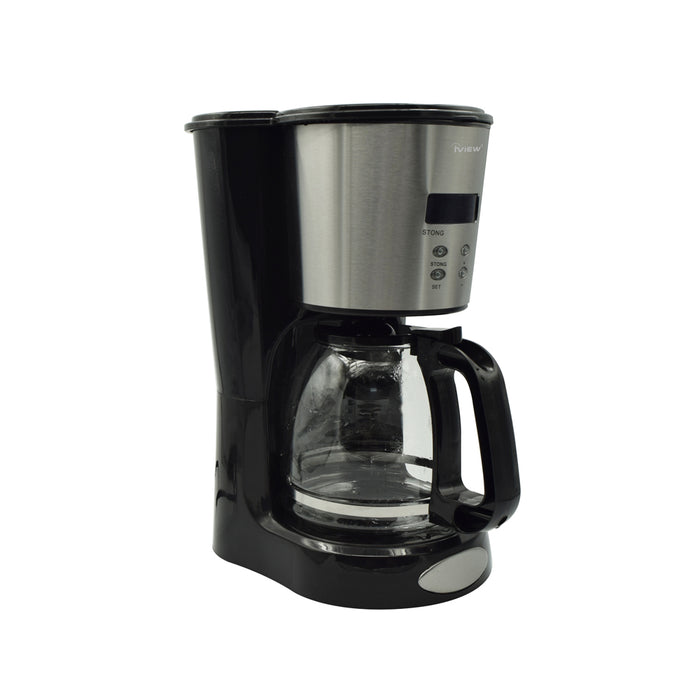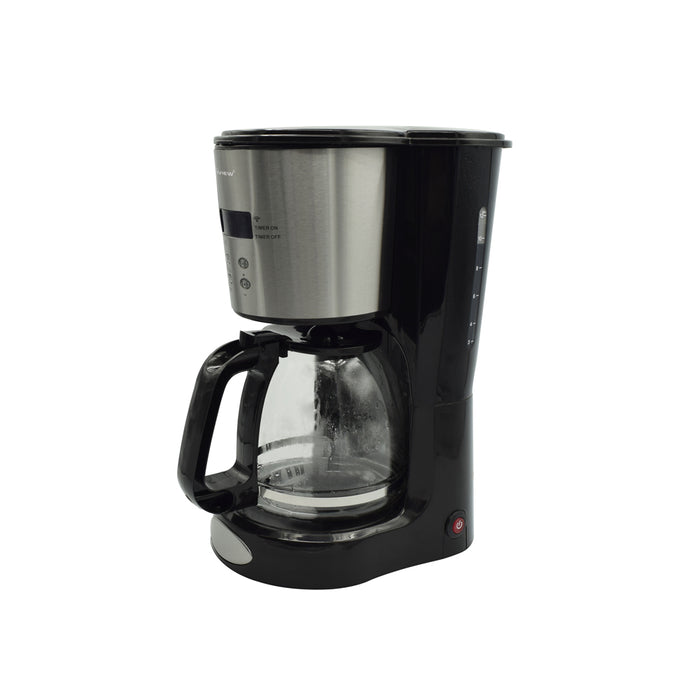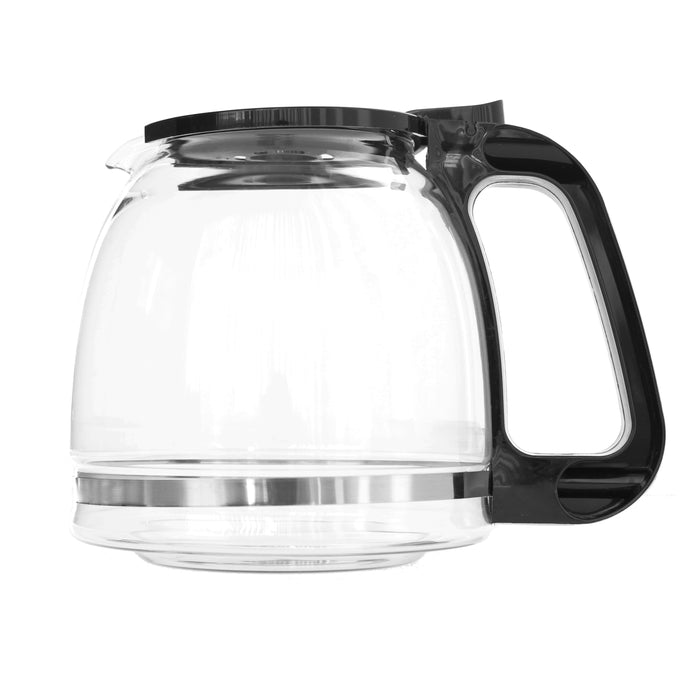 CM100 Smart Coffee Maker with Anti-Drip, Keep Warm, Reusable Filter
Capacity: 1.5L
Metal plate with keep warm function
Anti-drip function
Water-level gauge
Removable and washable filter and filter basket
On/off button with light indicator
Power: 110V – 230V 900W
Remote from Anywhere
Built-in Wi-Fi / No Hub Required
Free Smart Life and Tuya Smart App
Works with Alexa and Google Assistant
The iView CM100 Smart Coffee Maker is the first in iView's newest line of smart home coffee makers. Life gets crazy with hectic mornings scurrying to get everything ready before work or school, sometimes you can barely find time to sit down and enjoy a freshly brewed cup of coffee. The iView CM100 Smart Coffee Maker makes it easy to schedule when you want your coffee brewed in the morning so you can wake up to the smell of coffee. If you're one of those people who struggle to remain awake without a little caffeine kick in your system, the iView Smart Coffee is the perfect addition to your home appliances. Making coffee has never been easier!
Warm Coffee 24/7
Brew up to 1.5L of coffee with our smart coffee machine. Whether your coffee was made 5 minutes ago or brewed 50 minutes ago, you don't have to worry about your coffee getting cold. The iView CM100 Smart Coffee Maker features a built-in metal plate with a keep warm function so you never have to worry about sipping a lukewarm cup of coffee again!
Overheat your coffee and you can often wind up with an over-extracted cup leaving a bitter taste in your mouth. The metal plate works to counteract this problem by helping your coffee heated to maintain the perfect temperature, so you never have to worry about a bitter, burnt-coffee aftertaste again.
Anti-Drip Smart Coffee Maker
Can't wait for an entire pot of coffee to brew before you need coffee in your system? Our smart coffee maker is built with an anti-drip design. In the middle of the brewing process, if you decide you can't wait, just remove the carafe from the coffee machine and pour yourself a cup of steaming hot coffee. Place the carafe back to let the rest of the pot continue brewing. Don't worry that your coffee machine will continue brewing, dripping scalding hot coffee onto your tables, countertops, floors and potentially even harming you or your family.
When the carafe is placed in the machine, the coffee brews freely right into the pot; however, when it is removed, the anti-drip lock activates, preventing more coffee from dripping. Once the carafe is placed back, the coffee will continue making a fresh pot of coffee.
However, be sure to place the carafe back to continue brewing the rest of your coffee to ensure that your coffee maker doesn't overflow from the top!
Water-Level Gauge
Unsure how much water you need for a cup of coffee? The iView Smart Coffee Maker has a water-level gauge so you know exactly how much water you need, whether you're brewing a cup of coffee or five. Just pour until you have the desired amount of cups you want and begin brewing.
Eco-Friendly Reusable Filter and Removable and Washable Filter Basket
Tired of constantly having to repurchase disposable coffee filters? Our smart coffee maker includes an eco-friendly reusable filter that you can use over and over again. Gone are the days of using paper filters and disposing of them after a couple of uses. With our reusable filter, you can use the same filter time and time again. Prevent more waste and save money on disposable filters. The coffee maker's filter basket is also removable and washable, so you can take it out and clean it whenever you need to. When you brew your next cup of coffee can have a clean filter basket and continue reusing your filter to your heart's content.
Slim Design
The iView Smart Coffee Maker's slim and compact design takes up minimal counter space, making it the perfect solution to small cramped apartments with limited counter space. Its slim design also makes it easy to store when you're not using it. Its design also makes it easy to see when the coffee pot is turned on or off, with its indicator light for simplified operation. With a single push of a button, you're on your way to making a nice hot cup of joe.
Hand-Free Control via Voice Command
Power your coffee maker without lifting a finger. The iView CM100 Smart Coffee Maker is compatible with Amazon Alexa database, allowing you to say a single voice command to start making coffee. Take advantage of their voice control feature by simply enabling the Smart Life and Tuya Smart skill in the Alexa app. Our smart coffee maker works with Amazon Alexa, Amazon Echo as well as other widely used voice assistants like Google Home. Just speak up to control your smart coffee maker! Tell Alexa: "Alexa, make me a cup of coffee" as you enter the kitchen to get your day started on the right foot. Google Assistant grants the same hands-free convenience of the voice command feature. Just say "Google, it's time to wake up!" to get your coffee maker brewing the perfect morning coffee.
Built-in Wi-Fi with No Hub Required
Built with an 802.11 b/g/n (2.4GHz) Wi-Fi, our smart coffee maker eliminates the need for a hub and all the unnecessary confusion of setting it up. Not only does it skip the complicated steps, but saves you the added cost of purchasing a specialized central hub. The iView CM100 Smart Coffee Maker connects directly connects to your router. Just set up your appliance using the Smart Life and Tuya Smart app and you're totally in charge!
Remote Control
Control the iView Smart Coffee Maker from anywhere using any Wi-Fi-enabled device. It doesn't matter if you're just in the next room, out in the garden, at work, or thousands of miles away when traveling for business or on a weekend vacation. Simply launch the free Smart Life and Tuya Smart app on your smartphone or tablet. Log in to access all your iView smart home devices to remotely control your any one of your devices at any time. As long as your coffee maker is plugged in and your phone or tablet is connected to the internet, you're empowered to do anything!
Schedule and Timer Function
What's the first thing you do upon waking up? If you need a fresh cup of coffee to kick start your day, don't waste time and energy having to manually brew coffee! Schedule your smart coffee appliance, according to your daily routine so you can wake up to the smell of freshly brewed coffee every morning!
Create customized settings for your coffee maker depending on often and how much coffee your family drinks. Set up timers for more efficient use of appliances and energy resources. Sync your devices with your morning and bedtime regimen. Program your iView Smart Coffee Maker to repeat the same function as many times in a day and as needed.
Coffee lovers, you can now program your coffee maker to boil water minutes before your alarm sounds. Wake up and smell the coffee! The iView CM100 Smart Coffee Maker will simplify the steps to your morning routine with just a few clicks of a button!
With the added simplicity to your life, the iView CM100 Smart Coffee Maker is the perfect coffee maker to add to your list of essential appliances!