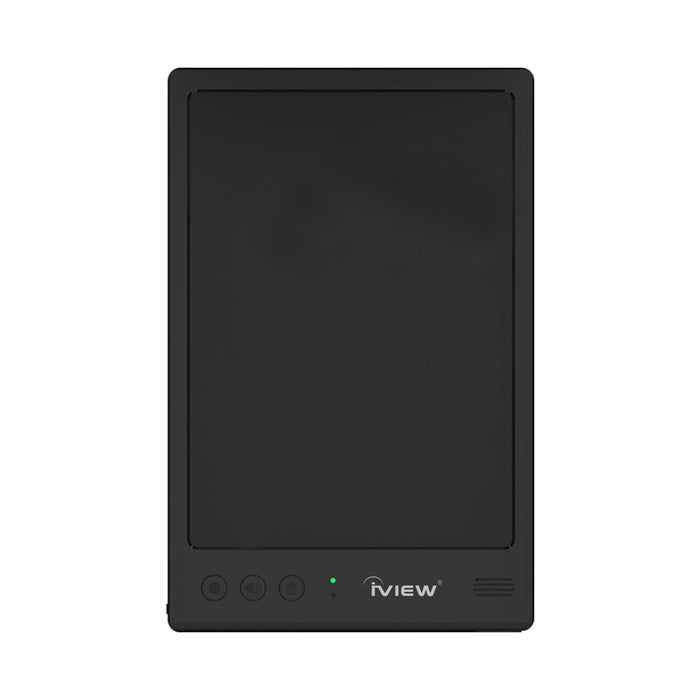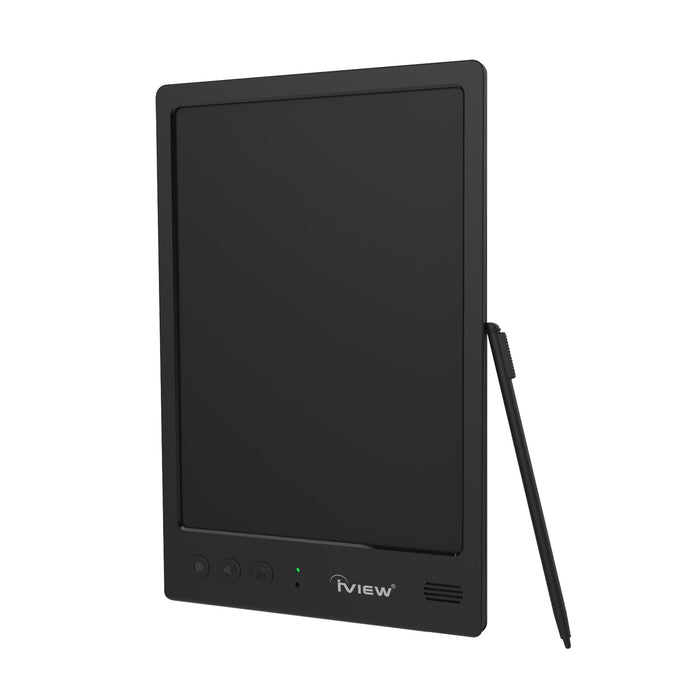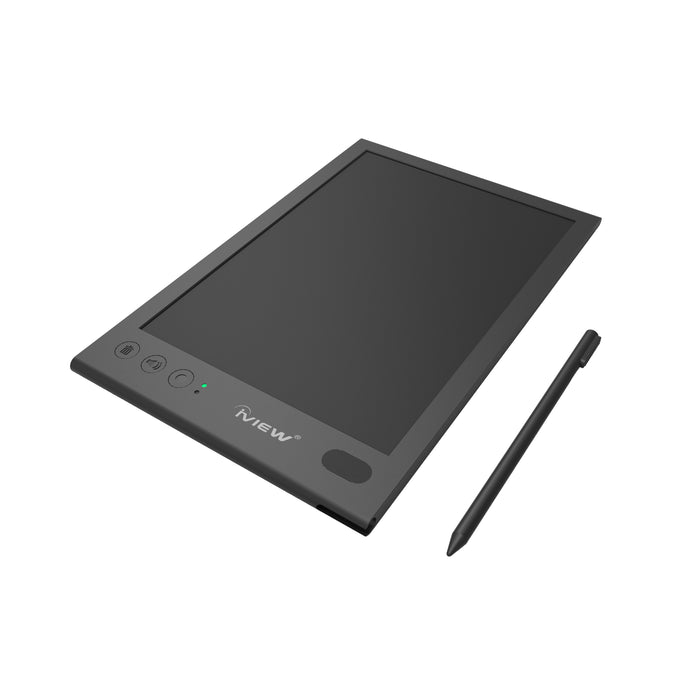 MP850 Memo Pad - 8.5" Flex LCD Writing Tablet with Built-in Magnet and Voice Recording
Material: 8.5" Flex LCD Writing Tablet, ABS Plastic Case
Size: 146 × 218 × 8mm / 5.7 × 8.5 × 0.3 inches
Battery: Built-in 120mAh Li Battery
Input Power: 5V 500mAh
Charging Time: Around 3 hours
Standby Time: Greater than 1 year
Speaker: 0.8W
Recording Time: 40 seconds
With voice recording function
Lock button function to avoid wrong erase
Built-in magnet to stick to refrigerator
With plenty of things to remember throughout the day, it's difficult to remember everything. iView's latest new product, the iView Memo Pad, is a 8.5" LCD drawing and writing tablet pad. The iView Memo Pad is the perfect solution in any home, allowing you to write memos and reminders to yourself, your roommates or your children so you don't forget those important things you struggle to not forget. This ultra-slim, lightweight memo pad is easy to use with a pressure sensitive LCD writing surface that makes your writing and drawing appear in an instant.
Versatile Memo Pad
The memo pad is perfect for all ages. With crayons and markers, little kids often like taking creative liberties on the surfaces they craft their masterpieces. With the iView Memo Pad, have a place for your little tots draw pictures, writing the alphabet and more without having to worry about scrubbing crayon or pencil markings from the wall once your little one is done drawing. Students can use the memo pad as scratch paper for mathematic and scientific equations, drafting papers, taking notes and more. Kids and parents alike can use the memo pad to write notes and record messages to communicate easily. Whether it's a sweet note or grocery list, use the memo pad for all your writing and drawing needs.
Ultra-slim, Compact Design
The iView Memo Pad's ultra-slim, compact design is perfect for using anywhere you need. Keep one on the fridge at home, in your locker at school, or in your office for quick memos and notes to write reminders, notes, or drawings in an instant.
Easy to Use
Writing has never been simpler with the iView Memo Pad. Write reminders to your family or friends and record voice memos with the click of a button. Once you're done you can erase the board or voice message with the click of a button. It's that easy!
Built-In Magnet
The iView Memo Pad contains a built-in magnet, enabling you to place your Memo Pad on the fridge so you don't forget the reminders you write down. Every time you need to grab something in your kitchen, you will be reminded about the list of things you need to remember, making it more difficult for you to forget important dates and events.
Record Voice Memos
Conveniently record voice memos straight on your memo pad with the memo pad's built-in voice recording function. Easily record your voice message with the click of a button and record your message. Others can replay the message by pressing the speaker button on the tablet. Now you can record reminders for your kids, spouse or roommates for them to playback.
Erase Lock
The erase-lock gives you the peace of mind you need by preventing you from accidentally erasing important reminders with the click of a button. Lock the erase button so you can no longer erase messages. That way, your important reminder never gets lost and you never forget that thing you needed to do.
Eco-Friendly Design
There's no more need to waste countless pieces of paper for a quick note or doodle. With the iView Memo Pad, conserve our planet's resources by diminishing your use of paper and reducing your carbon footprint. Save up to hundreds even thousands of pieces of paper with our LCD tablet. Use your writing tablet to delivers helpful reminds to your family. For students, the Memo Pad can be used as a piece of scratch paper to help solve difficult equations again and again.