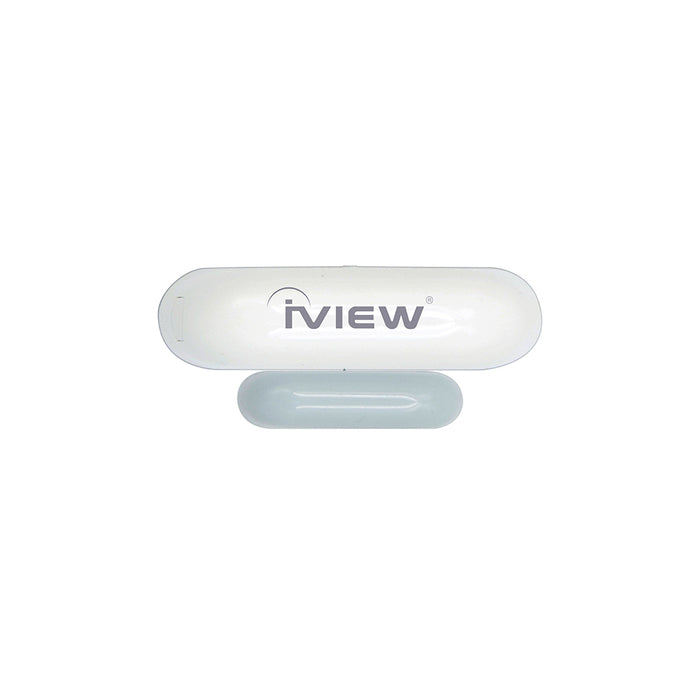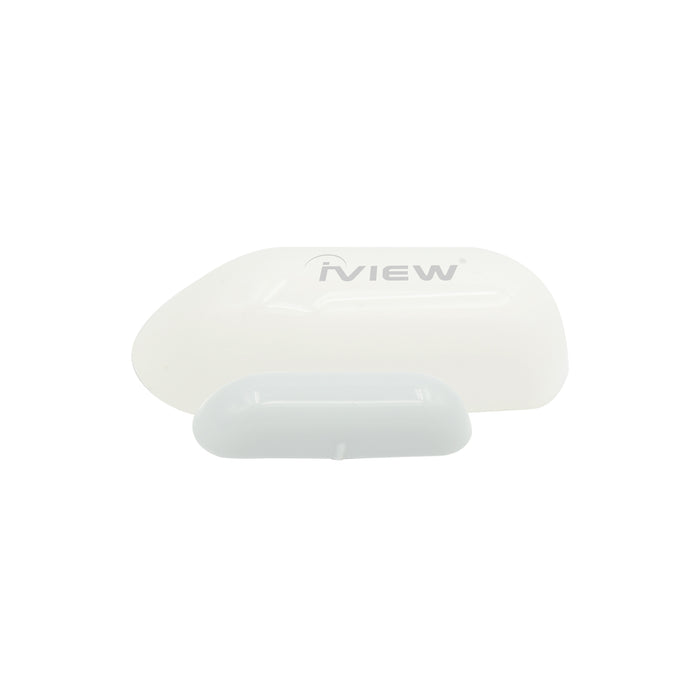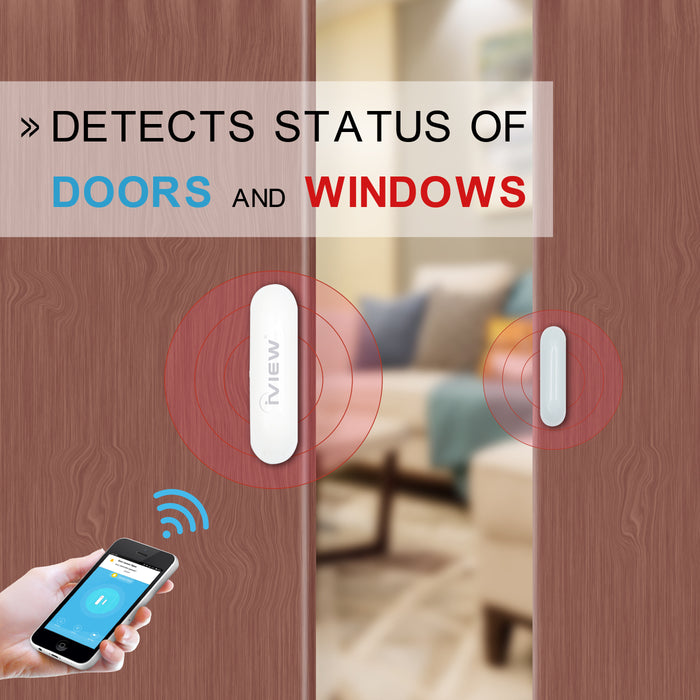 S100 Door & Window Sensor Alarm for Home Security, Easy Installation, App with Realtime Alerts
Detects the Status of Door and Window (Open or Close)
Range: Up to 50m Outdoor; Up to 30m indoor
Radio Frequency: 868.4MHz EU; 908.4MHz US
Power: Cr2x1
Standby Current: 2uA
Battery Life: 2 years
Install on the Door or Windows
Easily Install with Screws or Sticker
Operation Temperature: 0 -40C
Size: Main Body: 2.8 × 0.83 × 0.87 inches
Deputy Body: 1.57 × 0.43 × 0.43 inches
This device only works with 2.4 GHz wireless connection.
iView S100 Door Sensor Highlights
Magnetic strip that tracks the status of doors and windows (open or close)
Easy Installation with sticker or screws
Simple app with real-time alerts with security notifications

Main Body: 2.8 × 0.83 × 0.87 inches




Deputy Body: 1.57 × 0.43 × 0.43 inches

0.06 lbs

Includes main body, deputy body, 6 screws, 6 plastic wall anchors, 2 stickers (1 for main body, 1 for deputy body)
Introducing iView S100 Door Sensor, the latest innovation in iView smart home technology. Always forgetting whether or not you locked your door or closed your window on your way to work? iView's Door Sensor makes it easy to check the status of your doors and windows so you don't have to worry about unlocked doors or open kitchen windows.
Sleek and Compact Design
iView Smart Sensor's small, sleek and compact design make these smart sensor simple and convenient to install.
Detect Status of Doors and Windows
Detect the status of your doors and windows with iView's Door Sensor. A built-in magnet in both sensor pieces keeps track of your door and/or windows status. When the magnets are separated, the sensor is triggered and sends you a notification on your phone.
Easy Installation
Installing the iView Smart Door Sensor is easy. Simply secure to any door or window by attaching sensor via screws or tape. Alongside your smart door sensor, we include tape for the sensor and 6 binding barrels and screws, for easy installation with either method you choose.
Connect to iView Home app to pair your device with your phone using WiFi. There's no hub required, making the process seamless and saving you the expense of purchasing another device. Once your device is paired with your phone, you'll always know the status of your doors and windows wherever you go!
Simple App with Real-time Alerts
Download the Smart Life and Tuya Smart app to connect with your smart sensor device. Own more than one smart home device from iView? Conveniently control them all in one app. Customize your settings, receive security notification and updates all in one place.