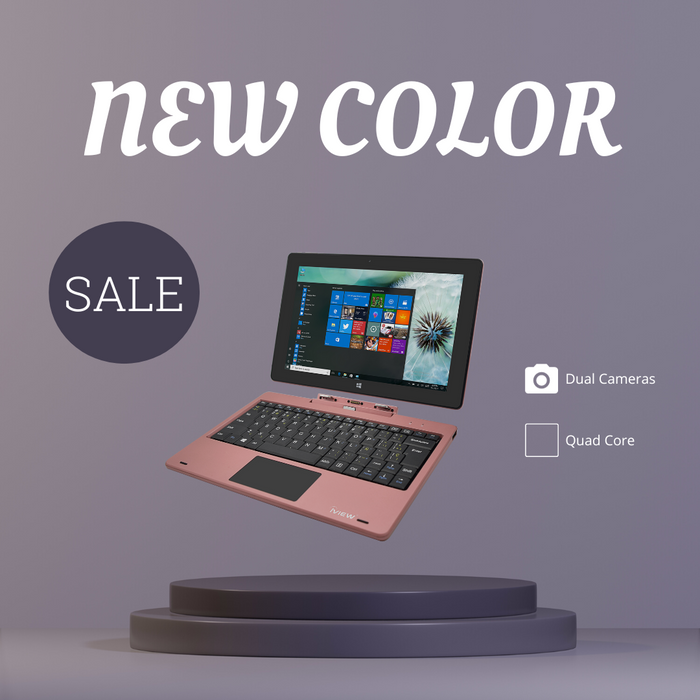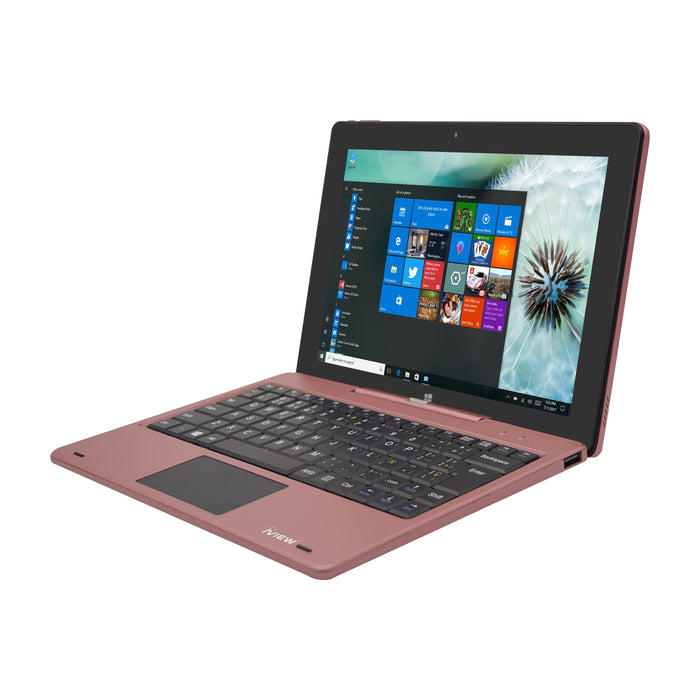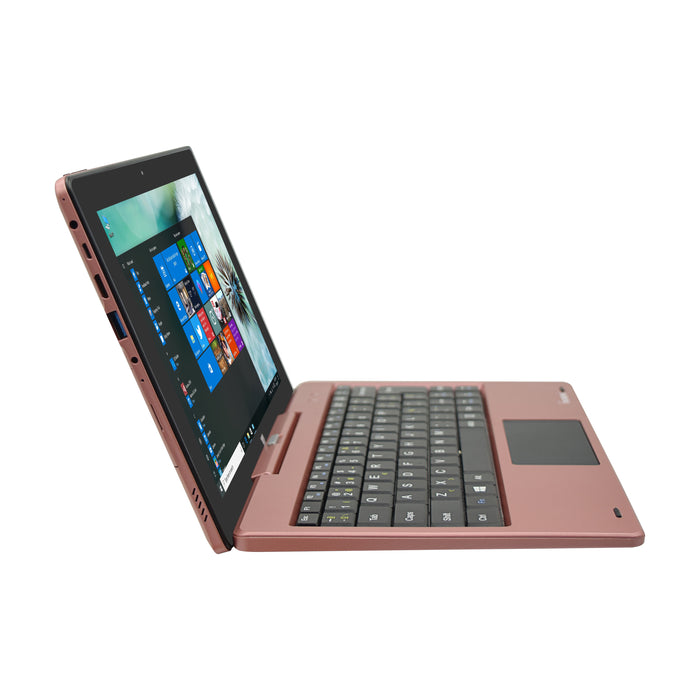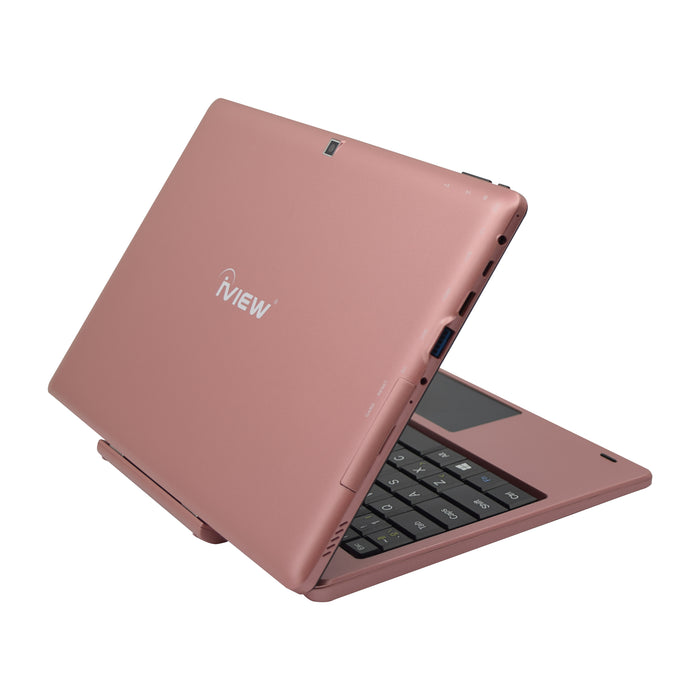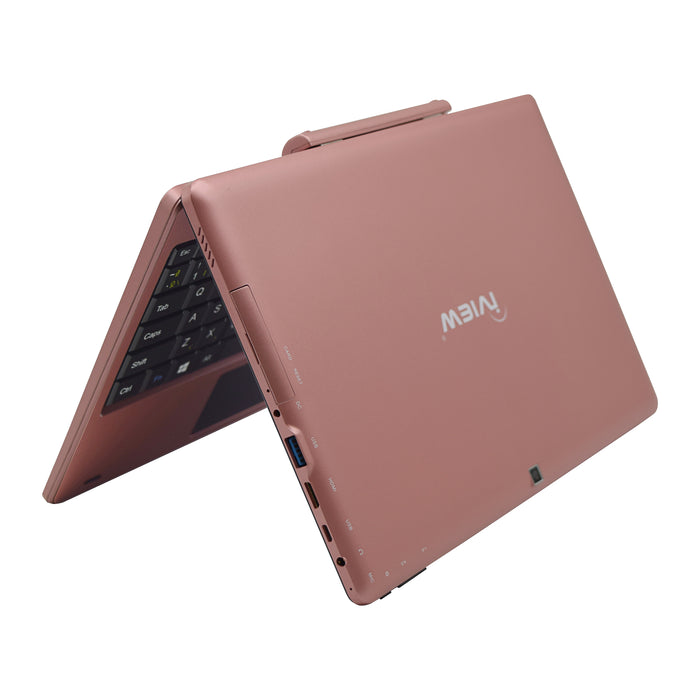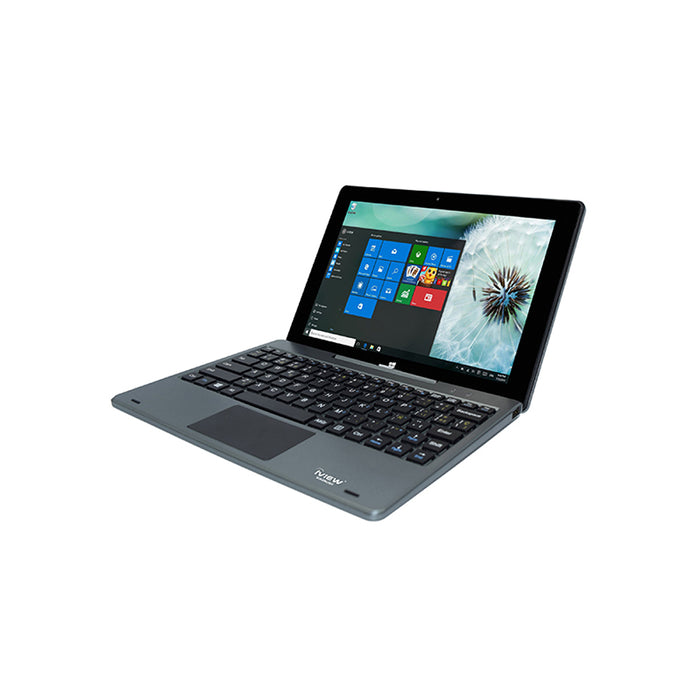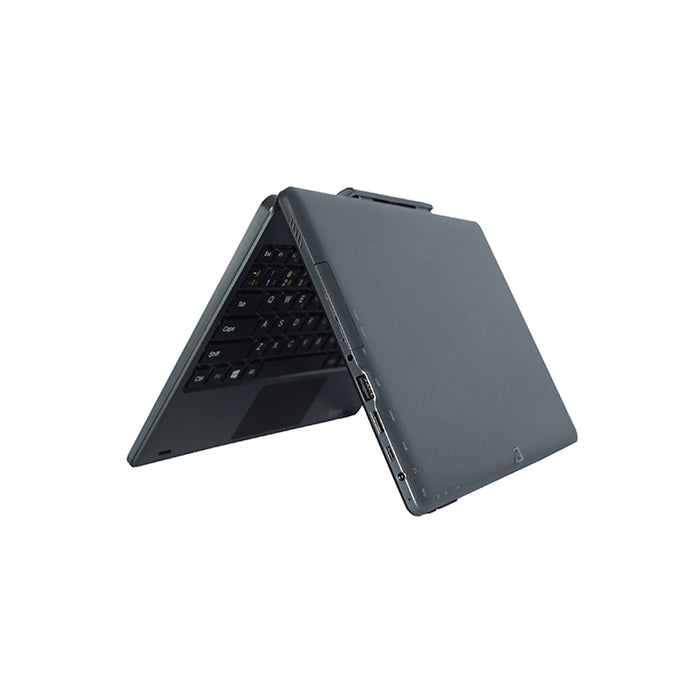 Magnus Plus 10.1" Intel Atom Quad Core Processor Z8350 4GB/64GB 2-in-1 Windows Touch Screen Laptop
Windows 10 2 in 1 Laptop/Tablet
CPU: Intel Atom Quad Core 1.33Ghz
RAM: 4GB DDR3
HDD: 64GB Flash Memory
Display: 1280 X 800 IPS HD Multi-Touch Screen
Wireless Connectivity: WIFI 802.11 b/g/n, Bluetooth 4.0
Includes Magnus Plus, power adapter, OTG cable, earphones, sleeve bag, user manual, and detachable dock keyboard
iView Magnus Plus 10.1" Windows 10 2 in 1 Laptop
The all-new Magnus Plus Detachable Laptop allows you the incredible flexibility of a PC and tablet in one lightweight and portable device. Packed with numerous features, the Magnus Plus is equipped with Windows 10 and powered by an Intel Atom 1.33 GHz Quad Core processor that delivers ultra-fast performance on the go, delivering power when you need it and increasing energy efficiency when not in use. Games will run smoothly, web pages load more quickly, and multiple apps can be open all at once without a hitch. The Magnus Plus is also built with a 2-in-1 hybrid hard drive at 64 GB that provides both size and speed and up to 128GB of extra storage with a Micro SD Card to save all your important files, favorite photos, E-books, music, apps and more. Its beautiful 10.1" capacitive IPS touch screen display makes the most of Windows 10 with convenient finger-touch navigation. The 1366x768 high resolution features vivid colors and stunning clarity with IPS technology providing wide viewing angles, so it's perfect for watching movies, surfing the Web and playing games. The Magnus Plus also comes with next generation wireless capabilities at 802.11b/g/n and includes additional features such as the Windows Store, Office 365, Internet Browser, Calendar, Calculator, Email, Picture Viewing, Music/Video Playback, Games and so much more! With the Magnus Plus Detachable Laptop, you'll boost your productivity and remain connected wherever you go!
Hybrid Technology
iView Magnus Plus is an ultra-versatile and innovative device that can be used either as a laptop or tablet. Use it in laptop mode if you need to be productive, or when you're on the go, simply detach the screen and use it as a tablet for entertainment and web browsing. It's functional and fun all in one!
Dual Camera
Use the Front-Facing 2.0-Megapixel Camera for face-to-face chats with Skype video calls that will allow you to connect with loved ones all over the world. You'll also be able to take brilliant photos with the rear 5.0-Megapixel Camera to share with friends via email or social media.
IPS High Resolution Display
iView Magnus Plus is equipped with a 1280*800 high resolution IPS LCD. This IPS screen features wide-angle view. You will be able to watch movies and photos from any angle. The IPS LCD also provides you with a crisp and brighter display, perfect for your entertainment, or work needs.
"Wide-Angle View, Brighter Display!"