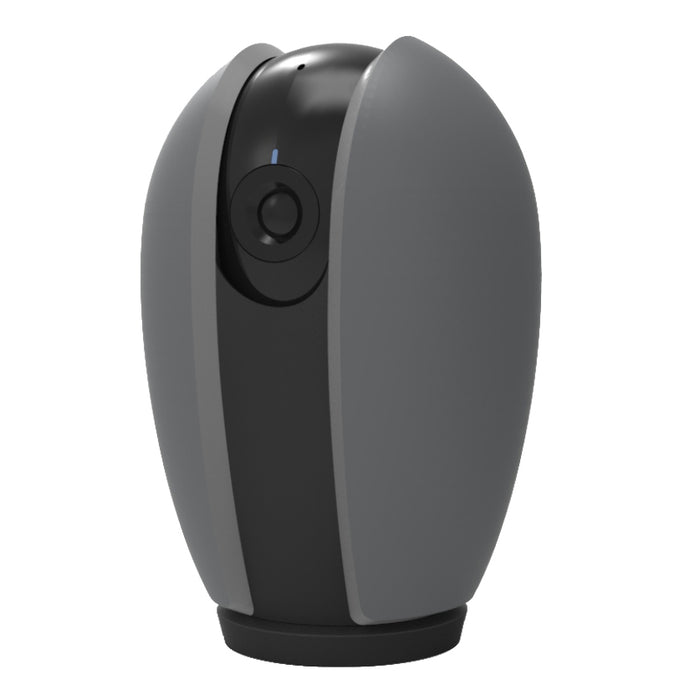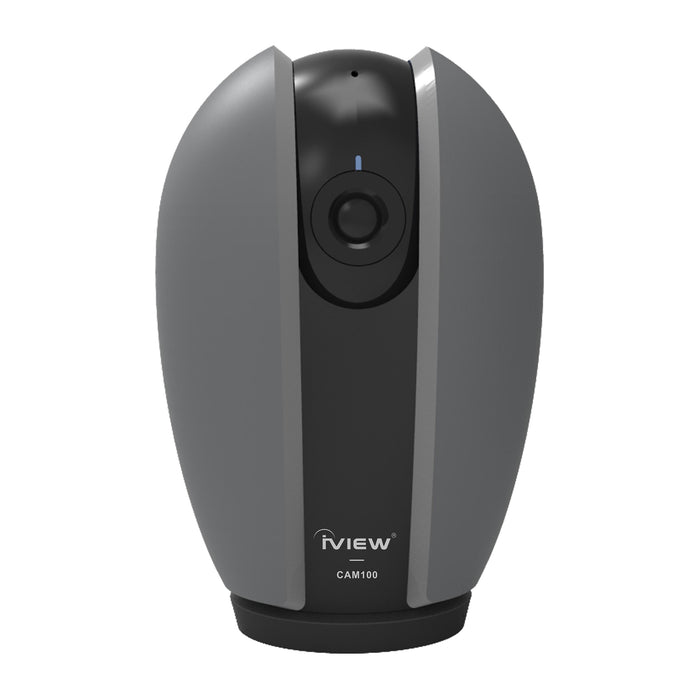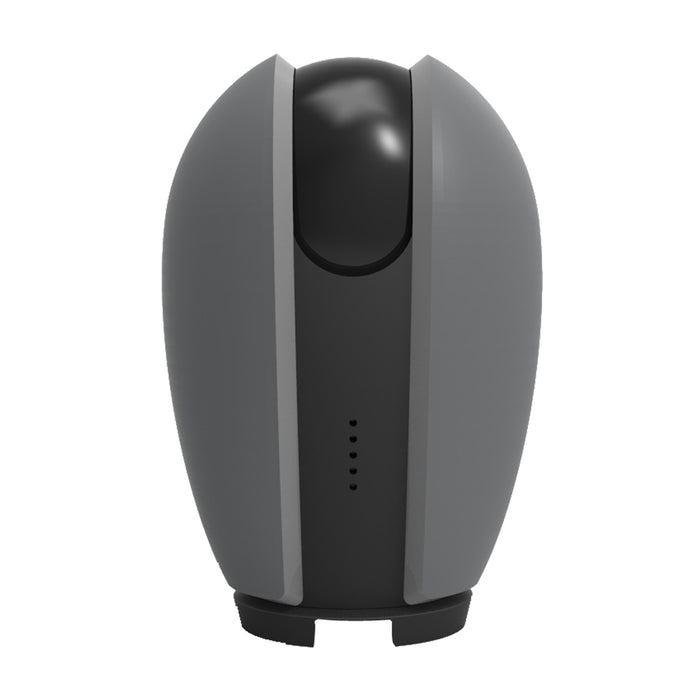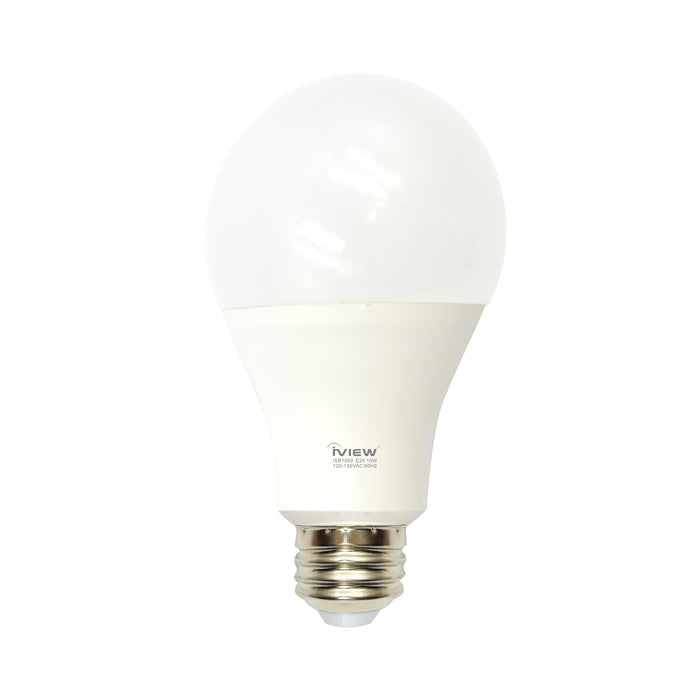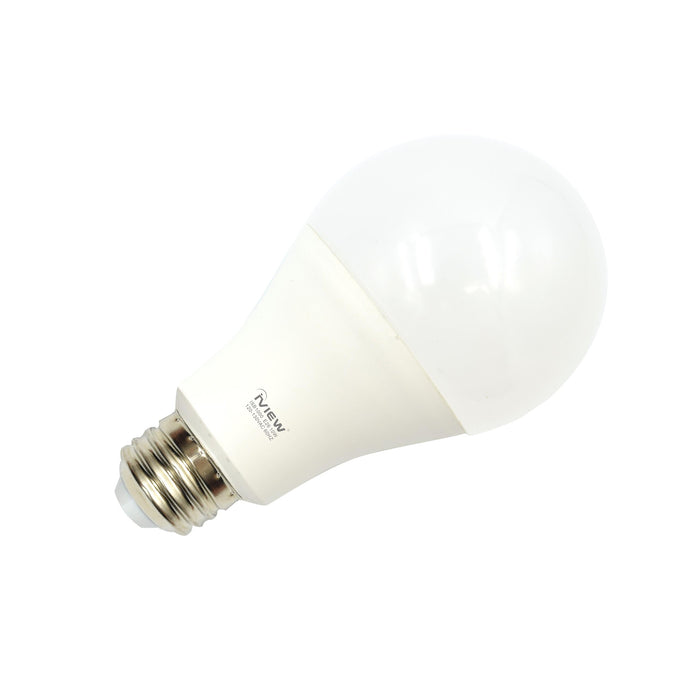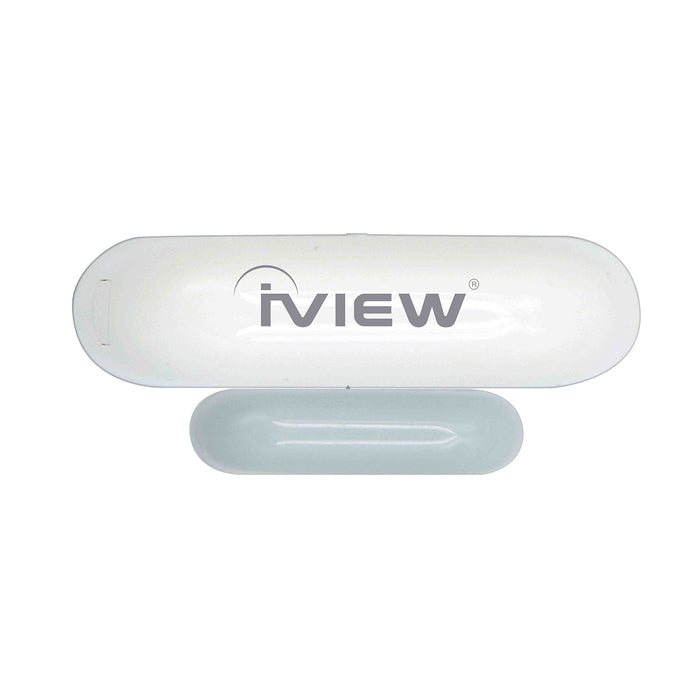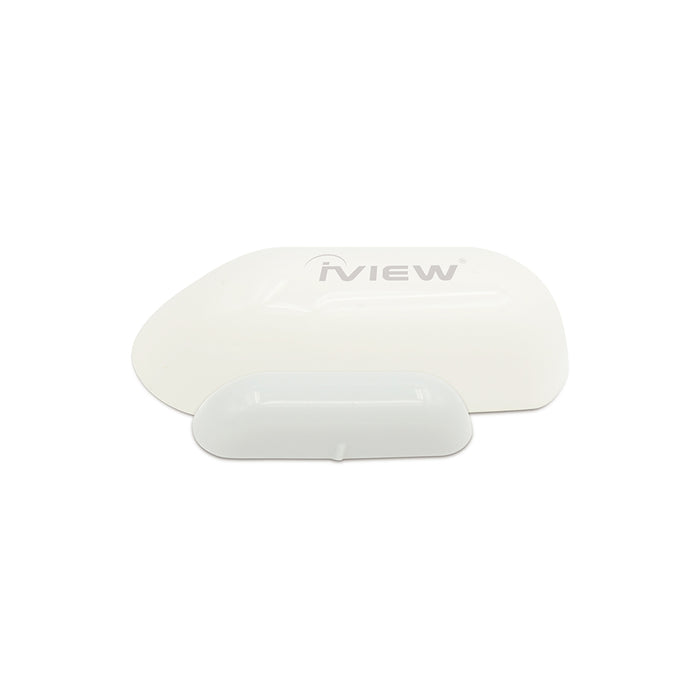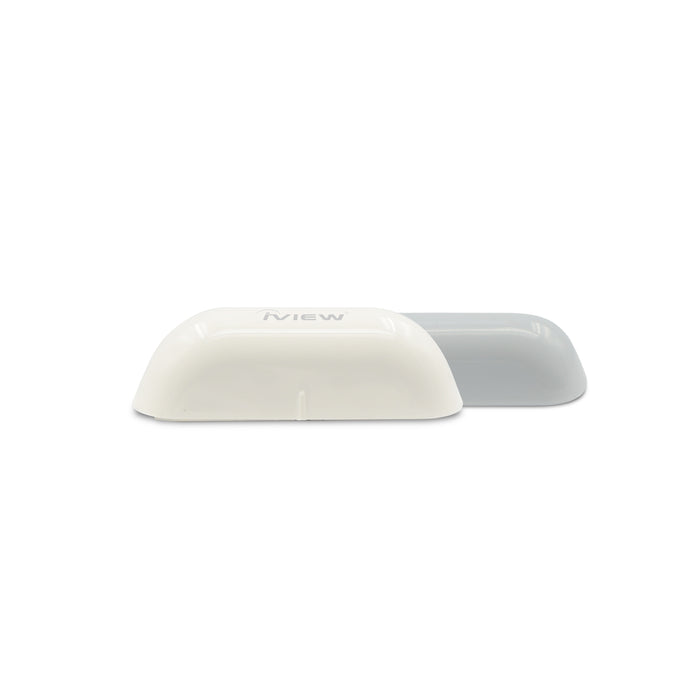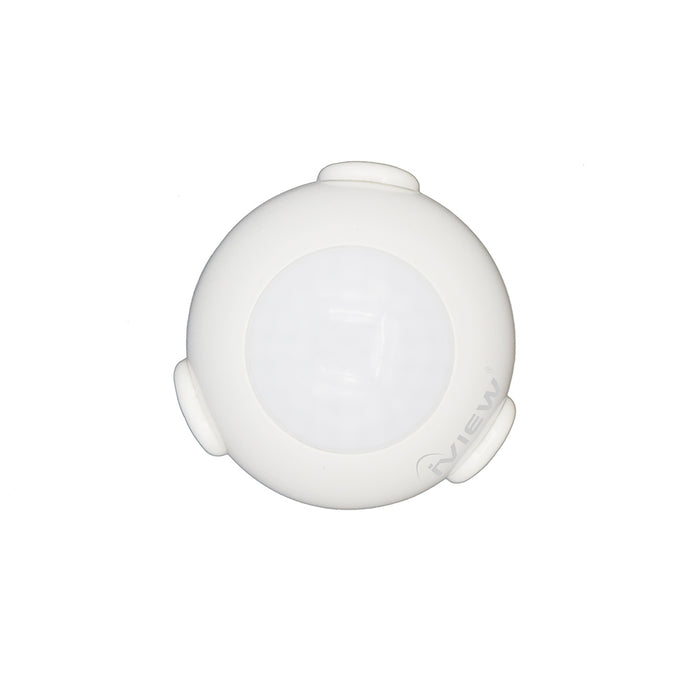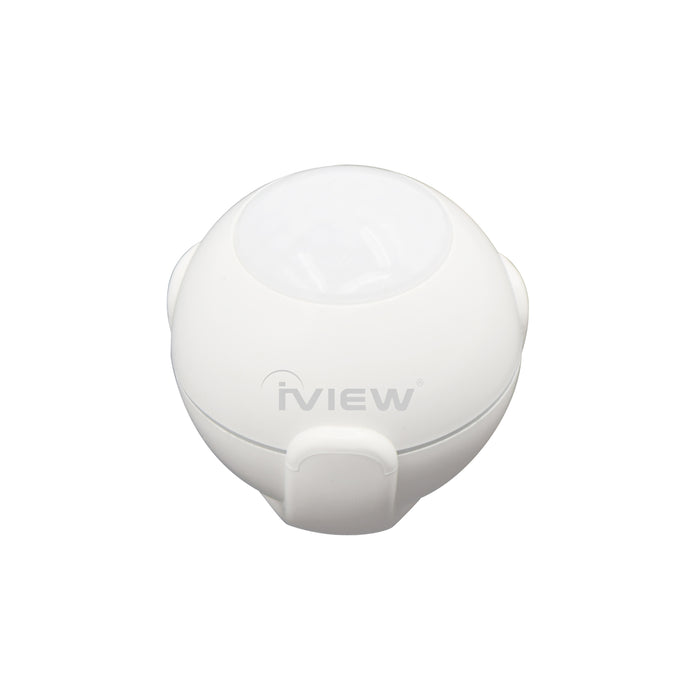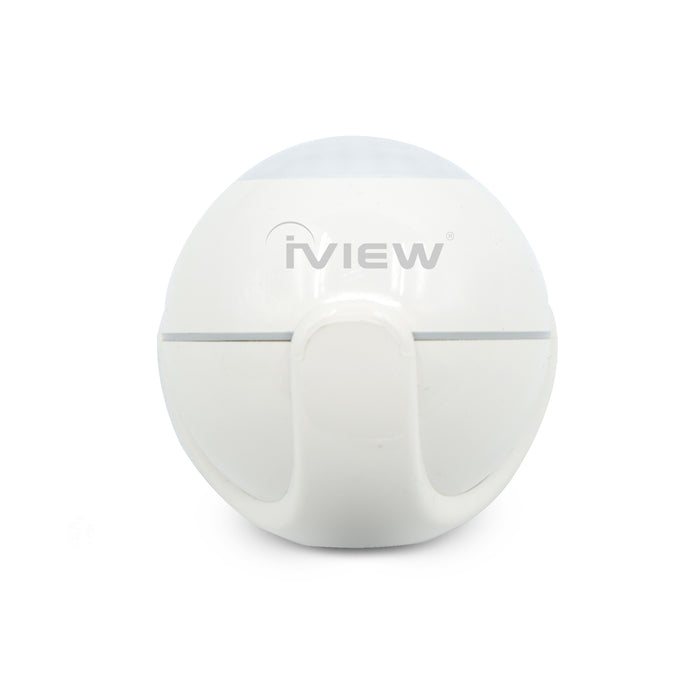 Smart Home Guardian (Smart Security Camera, Smart WiFi Bulb, Smart Socket, Motion & Door Sensor)
1 × CAM100 Smart Panoramic Camera
1 × ISB1000 Smart WiFi Light Bulb
1 × ISC100 Smart Socket
1 × S200 Motion Sensor
1 × S300 Door Sensor
These devices only works with 2.4 GHz wireless connection.
CAM100 Smart Panoramic Camera
Our Iview smart cameras can be easily installed and used right out of the box. The multi-functional WiFi camera will be up and running in no time at all! Featuring crisp, 1080p HD resolution, smart motion tracking, tilt and pan control w/ digital zooming and a 350-degree coverage, our Iview mini camera have got you covered. You can view and record video footage or take snapshots any time of the day via the Iview app. Stay connected even if you're hundreds of miles away from home. The Iview camera supports SD or HD image options with a max resolution of up to 1920 x 1080, Mirror Support, plus 2-way audio. Choose from a number of storage options including NVR, Cloud Storage or SD card of up to 128GB. WiFi Frequency is at 2.4 Ghz and 802.11 b/g/n. Enjoy an Adjust Angle Tilt of -75°-75° and Pan of 0-350°. The Iview camera supports is powered via 1.5A DC 5V current.
ISB1000 Smart WiFi Light Bulb
IVIEW is proud to introduce the ISB1000 Smart Wi-Fi LED Light Bulb to our line of Smart Home Devices. The IVIEW Smart Wi-Fi LED Light Bulb is compatible with Google Assistant and Amazon Alexa. Control the lighting in your home with ease using your smart phone or voice command. The Smart Life and Tuya Smart APP allows you to control your Smart Bulbs in a group or individually. You can also adjust the brightness and set a timer. This energy efficient Smart Wi-Fi LED Bulb can save up to 80% more energy and lasts approximately 20,000 hours. Add color into your home with the brilliant IVIEW Smart Wi-Fi LED Light Bulb, don't miss out! Specification: Item type: Smart LED light Watts: 10W Color:White + Warm White Weight: 5OZ Size: 3.0 x 3.0 x 5.2 inch Cap type: E27 base Shell color: white Material: Aluminum & PC Irritation angle: 240 degrees Lumen: 900LM Frequency: 50-60Hz Body material: Aluminum + PC Voltage: AC : 85~2265V Radio protocol: Wi-Fi 2.4GHz Application: Perfect for home, Dorm, office, garage and store Package Including: 1x WiFi Smart Light Bulb 1x Service Manual
ISC100 Smart Socket
Overview The iView-ISC100 Smart WiFi Plug / Smart WiFi Socket allows you to control the average household appliance with voice command or from the convenience of your smart phone. This Smart WiFi plug / Smart WiFi socket is 100% working with Amazon Alexa and Alexa compatible devices. The Smart WiFi Plug / Smart WiFi Socket can be remotely controlled through the Smart Life and Tuya Smart free app which is one of the most popular skills in Alexa app. The timing function allows the user to set a time for the light to be powered on/off automatically. Using the count -down function provides the user with the ability to set a length of time in which the device stays powered on. Plus, its compact size does not block socket outlets. You can install two smart plugs / smart sockets into the entire socket outlet. If you are looking for a Smart WiFi Plug / Smart WiFi Socket, iView-ISC100 is the right smart home device to improve your smart life experience. Model iView-ISC100: Smart WiFi Plug / Smart WiFi Socket outletFeatures 1. Works with Amazon Alexa and all Alexa compatible devices for voice control. 2. Built-in WiFi, NO hub required: Controlling hub is NOT required. Supporting wifi 802.11 b/g/n (2.4Ghz) and easily connect the smart plug / smart socket outlet to your WiFi router via Smart Life and Tuya Smart APP. 3. Remote control / Group control: You may control the smart plug / smart socket outlet individually or create a group to control the devices together. 4. Set up Timer and Schedule: Schedule the smart socket to power on/off automatically according to your personal schedule. 5. Energy saving: Smart WiFi Plug / Smart WiFi socket outlet helps you check the power status when you are away. 6. Slim Design: Thanks to its compact size. The smart WiFi plug / smart WiFi socket outlet do not block outlets. Dimensions: 3" x 1.5" x 1.1" (W x H x D)
S200 Motion Sensor
Live smart with iView's Motion Sensor. You shouldn't have to worry about the security of your home while you're away. iView's Smart Motion Sensor is the latest innovation in iView smart home technology. Designed to help you stay updated on activity occurring in your home, the iView Smart Motion Sensor uses infrared technology to detect unknown movement and notify you of any irregularities.
S300 Door Sensor
Protect your house from extensive water damage with the iView Smart Water Sensor. Designed to detect water from leaky faucets or flooding basements, the iView Smart Water Sensor is perfect for notifying you of leaks to prevent costly bills from extensive water damage.